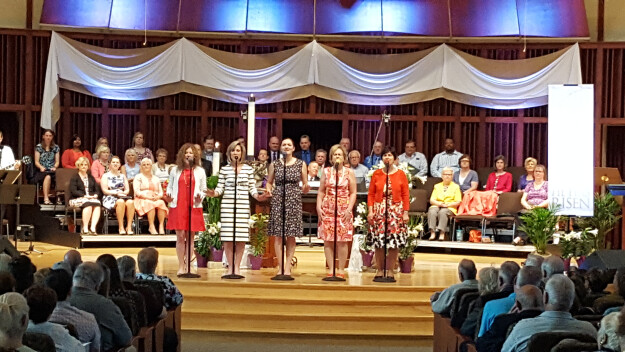 At St. Andrew's, we have fun during worship - which isn't to say we don't take our faith seriously. We Do! You will experience a passionate heart-warming worship, blending traditional and contemporary styles with great music! We hope you will join us.
Worship Times
We offer three convenient Worship Services: Saturday at 5 p.m., Sunday at 8:30 a.m. and 10 a.m. Nursery Care is available during every worship service. Church school for youth and children is offered at the 10 a.m. service.
Can't Be With Us...
Don't fret, fuss or fear...if you can't be here you have options to worship. Sundays at 10 a.m. View us LIVE or at your convenience access our archived sermons and videos on our sermons page.