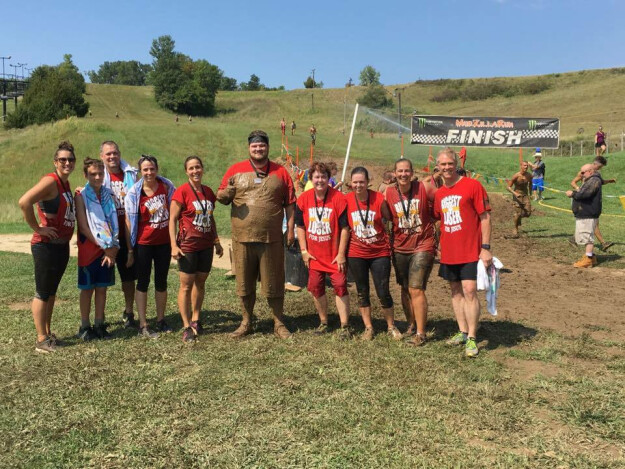 Life is not meant to be lived alone. You were created to experience life with others. Fellowship and interest groups are a community experience of three or more people who gather at the church, in a home or other location. In a small group you'll hang out and enjoy similar interests, from following your favorite sports team, having a game night, dining out…whatever interest you have. Below you will see a list of groups that are already formed and meeting regularly or search for more interest groups here.
Another way to experience an Interest Group is to start one of your own. To be a Host, you need to:
Have a heart for others
Be willing to open your home or arrange other location
Be ready to create lasting friendships
It's simple and we're here to help. If you would like to host an Interest Group, designate your interest and register here. We will do the rest.
GROUPS
Adventure Club
Do you enjoy adventure? Join this group of people in doing different fun and adventurous activities around town. From mud runs to scavenger hunts, this group likes to have fun!
Contact Mandy Barkhaus to get involved!
Boomers Laughing Together (BLTs)
This group of baby boomers meets five to seven times a year for various activities, including concerts, plays, picnics, outings, game nights and more. It's a great way to meet other people of approximately the same age and of similar interests.
Email Debi Lees
Golf League
Men and women of all ages and skill levels are invited to join St. Andrew's "Holy-in-One" Golf League. The league plays Sunday evenings at Stone Creek Golf Course April - August starting at 4:30 p.m.
Email Alan Brugler for more information.
Hope Circle
The purpose of this community of women is to know God and experience freedom as whole persons through Jesus Christ; to develop a creative supportive fellowship; and to expand concepts of mission through participation in the global ministries of the church. The group meets the first Thursday of the month, check the calendar for more details.
Email Gail Reiter
Men's Group - Thursday Evening
Join this men's group as they study and support each other through their faith journey. They meet on the 1st and 3rd Thursdays of the month at 7 p.m.
Email Jim Jones
Seasoned Perennials
Enjoy food, fellowship, games and sometimes a special program. This daytime group meets for lunch and fellowship on the second Thursday of each month except December, January, and February, from noon-1 p.m. Retirees and "about to be" retirees are welcome.
Email Marlene Sellers
Softball - Men's Teams
If your main goal is to have some fun and fellowship with St. Andrew's members and friends while playing a little ball, then the St. Andrew's A's are for you. They usually play on Sunday evenings May through August and all levels of playing skills are welcome.
Email the church office for more information.
Volleyball
Volleyball meets September through May in the Family Life Center. It's an ongoing activity every Sunday evening from 6:30 to 8:30 p.m. Adults of all levels are welcome.
Email Alan Brugler
Women inc
Women InC (Women In Christ) is a group for women of all ages who have a love of Christ. The women of Women InC share their love of Christ through many activities at St. Andrew's and in our community (ie: Trunk or Treat, Live Nativity, College Care Packages, Baptismal blankets, Prayer Shawls). We meet twice a month for fellowship and to organize our activities or projects. Please join us on the second and fourth Tuesday of the month if you have a calling for this ministry.
Email Lori Parkison
women's retreat
The women of St. Andrew's have an annual retreat in March. The retreat is held at Carol Joy Holling Retreat Center in Ashland, NE. The program includes Bible study, worship, relaxation time, fun and fellowship. For more information contact Pastor Mandy Barkhaus or you can register for this years event below.
Email Mandy Barkhaus
Register for 2019 Women's Retreat