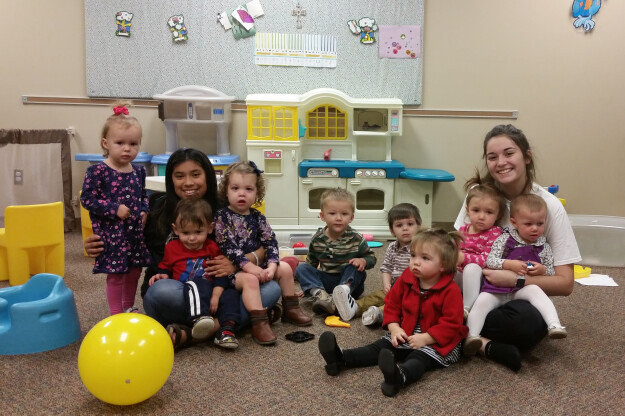 We provide complimentary childcare during all three of our worship services (Saturdays @ 5 p.m., Sundays at 8:30 & 10 a.m.). If you are a first-time visitor, you'll complete a registration form at the check-in desk during your first visit. Each week following, your child will simply need to be checked-in at the kiosk.
Get involved in a Bible study, small group, or attend another event! Childcare for most St. Andrew's events and activities can be coordinated in advance. We provide a safe and nurturing environment for children ages 6 weeks – 5 years of age so parents have the opportunity to take advantage of all St. Andrew's offerings. All childcare providers adhere to our protection policy and complete background checks to ensure the safety of our children.
We encourage parents to submit a childcare request form 1-2 weeks prior to the event you would like to attend.