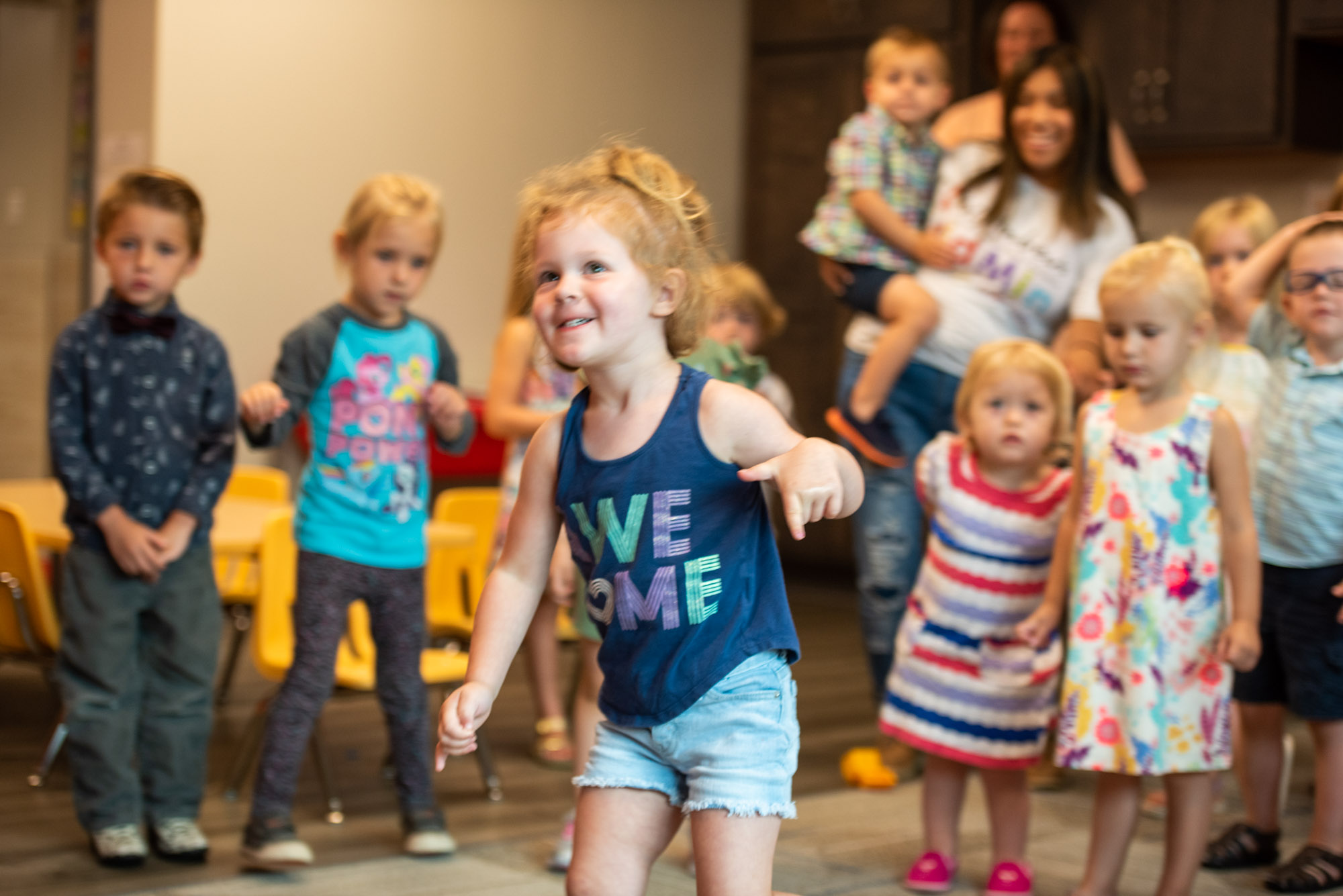 Enjoy worship each weekend as your kids participate in large and small group time with other kids and amazing leaders! Each week, kids will learn and grow in their faith. All children from age 2 through 5th grade are invited to participate in our Small Group Program. Childcare is available for infants and toddlers.
For 6th – 12th grade, please check out Youth Ministries.
Childcare Availability
Saturday 5 p.m.: Infants – age 3 (nursery)
Sunday 8:30 a.m.: Infants – age 3 (nursery)
Sunday 10 a.m: Infants – age 2
Special Events & Classes (request here)
Small Group Schedule
Saturday 5 p.m.: Ages 2 thru 5th Grade
Sunday 10 a.m.: Ages 2 thru 5th Grade
Through our Small Group Program, Bible stories are taught through games, music, craft activities, and age-appropriate lessons in small-group settings. Children also have the opportunity to participate in a variety of programs as part of Small Group Program:
Children's Music - Check out the songs here!
Third Grade Bible Presentations
KidMin Kick-Off Celebration
Children's Nativity Program
Kids Palm Processional
Bible Bucks Incentive Program
Want the latest on what's happening in KidMin? Visit our Facebook page or sign up for our weekly newsletter!
Join Us!
We love having guests and want your first experience with St. Andrew's KidMin to be a great one!
To get started you will check your child in and out of our St. Andrew's Center for Kids (StACK) using a special labeling system. If it's your first-time check-in at the welcome desk to fill out a simple registration form. Then you will receive 3 labels for each child. One label is your child's name tag, one is for your child's small group leaders class list and one is for the parent to use as a claim check for secure pick-up of your child. Each week following, your child will simply need to be checked in at the kiosk with the last four digits of your phone number.