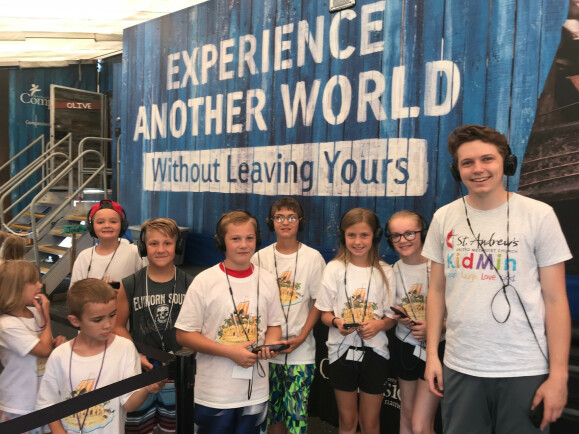 The St. Andrew's Youth Program provides an open atmosphere that fosters passion and excitement for Jesus Christ. Students grow in their faith through thought-provoking discussions and fellowship with peers and youth leaders. St. Andrew's Youth serves 6th -12th grade students.
Join Us For...
Youth Worship - Sundays at 10 a.m.
Youth Group - Wednesdays from 7-9 p.m.
Open Water (High School) - Sundays from 6-8 p.m.
Mission Trips
Local Mission Work
8th Grade Confirmation
Retreats
Youth Praise Band
Special Events
Check out the Youth Calendar for upcoming events. You can stay connected on Facebook and Instagram!