We believe that finding fulfillment and being a follower of Jesus comes through loving God, knowing Jesus and serving our community. We also believe the best way to find fulfillment is together! Join a St. Andrew's Small Group today to deepen relationships with each other and grow into fully devoted followers of Jesus. We would love to help find the right group for you!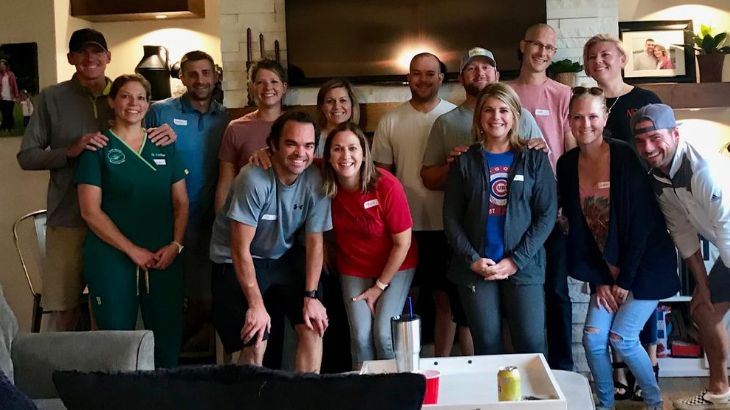 What is a St. Andrew's Small Group?
A small group of people plan where and when to meet and arrange their schedules to gather regularly with the purpose of creating deep relationships and building a micro-community within our church community. It is a place to share and support each other and become more faithful followers of Christ. It is also a safe space to ask questions, challenge and encourage each other.
We know that everyone is in a different place on their Discipleship Journey, therefore we have a variety of options for you to become connected with a small group.
Life Groups gather in someone's home, at church or via zoom with others who have similar interests or are at similar life stages.
Studies gather at St. Andrew's or via zoom for both short term and long term Bible Study, Book Study or conversation on topics of interest.
Support Groups gather in-person or via zoom with individuals who are walking through similar life experiences or struggles.