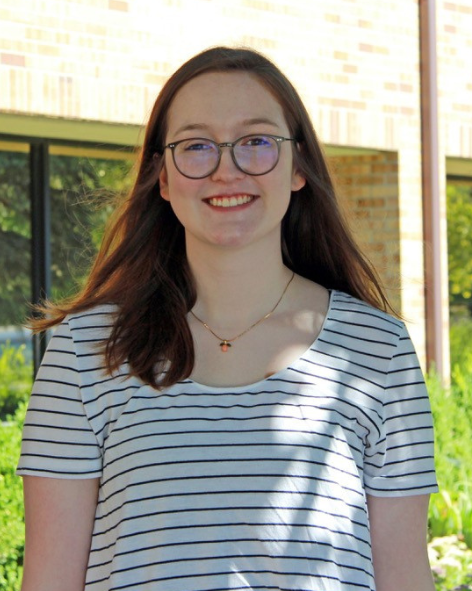 Emma Skinner
Front Desk Assistant & Extended Day Leader
I am thrilled to be joining the Beginnings team this year! I grew up on a farm in the small town of Herman, Nebraska – about 40 minutes north of Omaha. My family has always valued helping others and cultivating a good relationship with Christ and the church, and my hope is to carry that on in my life and my work.
I was raised in the First Presbyterian Church of Tekamah, and have served there as an Elder, LOGOS teacher, and nursery attendant. I have also enjoyed planning and working with the Tekamah community Vacation Bible School program for the past nine years. I love helping to teach young minds how to grow in life and in faith.
I've recently relocated to Omaha and am eager to carry on serving through my work at St. Andrews. In my free time, I enjoy reading, watching movies, hanging out with my family & friends, and exploring Omaha trails with my dog. I'm sure this year will be a great one!