Call 402.504.3466 to schedule a tour today!
Sheila coleman
Preschool Director & 2s Teacher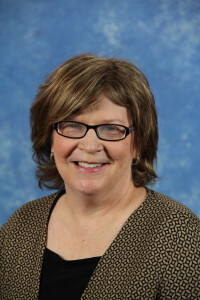 As the director and a long-time St. Andrew's member, I'm excited at the prospect of offering a safe, nurturing learning environment for the young children of this church and the surrounding community. Through my work with young children and families, I have gained a great deal of insight into what is involved in being an effective teacher, maintaining productive classroom communities, and building a strong program.

I am an Omaha native, and have earned both a BSBA in Marketing and a BA in Early Childhood Education at the University of Nebraska at Omaha. I gained much of my hands-on experience in working with little ones as a lead 3-6 preschool teacher at an Omaha-area Montessori school. My roles in children's ministry here at St. Andrew's have included VBS Bible Time leader, Sunday School teacher, small group Bible study leader, and serving on the Children's Ministry leadership team.
When I'm away from work, I enjoy spending time with my family – my daughter (Erin) and son-in-law (Josh) who live in Chicago and son (TJ) who is a sophomore in college. My other interests include cooking/baking, watching live theater/concerts, spending time outdoors, and watching sports (especially Husker football). I am eager to build relationships with Beginnings Preschool families and provide the best early learning experiences for each child in our program!
PAM NYGREN
Preschool Front Desk Assistant
I grew up in Wahoo, Nebraska, and lived in that area until my husband and I moved to Omaha sixteen years ago. Our family joined St. Andrew's in October, 2017. My previous experience with young people includes 11 year as a substitute teacher, working with a variety of grade levels and subject areas. I retired this past spring from my job at AdvanceMed, where I worked as a Claims Analyst. I am looking forward to the start of this new program at our church and getting to know the families of Beginnings Preschool.
I have three grown children – two sons, who live in Lincoln, and a daughter who lives in Council Bluffs. My husband and I love to follow the activities of our four grandchildren, travel, and go to Husker football and volleyball games. I also enjoy cooking, baking, and entertaining our family and friends.
SUE SHIPE
Pre-K Lead Teacher
I am so excited to be a part of growing a new preschool program at St. Andrew's! I have had 18 years of experience in teaching in a Christian preschool setting. While my work experience has taken me out of the classroom as well, I continued to feel a strong desire to go back into an early childhood setting to share the message of Jesus' love with my students.
My husband and I live on an acreage west of Bennington. In my spare time, I enjoy mowing and being outside in our yard. Photography and scrapbooking are among my favorite hobbies. I also love travelling to see our children and our "grand puppy," Walter, as often as we can.
SARA PETERSON
3/4 Preschool Lead Teacher
I am very excited to be a part of this new program at Beginnings Preschool! My experience in working with children includes serving as a lead teacher in a kindergarten readiness summer program and directing a children's choir at an Omaha-area Methodist church. I am a native of Omaha, and earned my Bachelor's Degree in Criminal Justice from the University of Nebraska at Omaha. Currently, I am pursuing my Master's Degree in Early Childhood Education through Concordia University.
Teaching preschool is my passion - I love watching my students grow throughout the year and sharing in their excitement as they learn something new. When I'm not working, I enjoy singing, bike riding, volunteering, reading, painting, and baking. I look forward to a school year packed with learning, growing, and fun!
ALYSSA MASON
Preschool Assistant
My husband and I have been married for 18 years. We have three wonderful children: a son in high school, a son in middle school, and a daughter in preschool. Together we enjoy family activities such as movies, sports, and board games, as well as family dinners, trips to the zoo and family vacations. Some of my personal hobbies include reading, scrapbooking, and spending time with our friends.
I am excited to be a part of the Beginnings Preschool team! I hold a Bachelor's degree in Psychology and have also taken many teacher education classes. I have demonstrated my passion for working with children in many ways throughout my life: as a MOPS teacher; as a youth group leader; as a children's dance instructor; and as a competitive gymnastics coach. I look forward to meeting you and your preschooler!
Jerrie-Ann Curry
Preschool Assistant
Having grown up in a military family, I have lived in multiple places throughout my life. While I was born in Oklahoma, I've lived in Nebraska the longest so I consider it my home state.
I am currently attending the University of Nebraska at Omaha, pursuing a bachelor's degree in psychology. My goal is to work toward a master's degree and preferably work in child psychology or another child-related field. I have always loved participating in various church community activities, whether it was volunteering in VBS, helping out in my church Sunday School with my mom, or just being an active church goer.
Working here at Beginnings Preschool is a new experience, compared to my previous work settings, but I am excited to dive right in! I look forward to getting to know all the kids while embracing each new opportunity and adventure that St. Andrew's Beginnings Preschool will bring.
MARGARET HENTZ
Parents' Day Out Leader
I have been a member of St. Andrew's for three years, and am excited to be connecting with families in a new way as a part of the Beginnings Preschool staff. I've previously worked with the children of the church as a VBS leader, a Sunday School assistant, and a nursery caregiver. Having grown up with a mother who was an in-home child-care provider, it seems that caring for and nurturing little ones has always been a part of my life!
My husband and I have been married for 32 years, and we share a combined family of four sons and five grandchildren. Our family previously lived in both Illinois and Kansas, before our move to the Omaha area. When I'm not working, I enjoy walking, reading, jigsaw puzzles, and spending time with my grandchildren. I'm looking forward to meeting new students and families through my role in the Parents' Day Out classroom.