Call 402.504.3466 to schedule a tour today!
Sheila coleman
Preschool Director & 2s Lead Teacher
As the director and a long-time St. Andrew's member, I'm proud to be part of a program that offers a safe, nurturing learning environment for the young children of this church and the surrounding community. Through my work with young children and families, I have gained a great deal of insight into what is involved in being an effective teacher, maintaining productive classroom communities, and building a strong program.
I am an Omaha native, and have earned both a BSBA in Marketing and a BA in Early Childhood Education at the University of Nebraska at Omaha. I gained much of my hands-on experience in working with little ones as a lead 3-6 preschool teacher at an Omaha-area Montessori school. My roles in children's ministry here at St. Andrew's have included VBS Bible Time leader, Sunday School teacher, small group Bible study leader, and serving on the Children's Ministry leadership team.
When I'm away from work, I enjoy spending time with my family – my daughter (Erin) and son-in-law (Josh) who live in Chicago and son (TJ) who attends college in the Quad Cities area. My other interests include cooking/baking, watching live theater/concerts, spending time outdoors, and watching sports (especially Husker football). I am eager to build relationships with Beginnings Preschool families and provide the best early learning experiences for each child in our program!
PAM NYGREN
Preschool Front Desk Assistant
I grew up in Wahoo, Nebraska, and lived in that area until my husband and I moved to Omaha seventeen years ago. Our family joined St. Andrew's in October, 2017. My previous experience with young people includes 11 year as a substitute teacher, working with a variety of grade levels and subject areas. I retired a year ago from my job at AdvanceMed, where I worked as a Claims Analyst. I really enjoyed my first year at Beginnings Preschool. We had an awesome group of students and staff.
I have three grown children – two sons, who live in Lincoln, and a daughter who lives in Council Bluffs. My husband and I love to follow the activities of our four grandchildren, travel, and go to Husker football and volleyball games. I also enjoy cooking, baking, and entertaining our family and friends.
SUE SHIPE
Lead Teacher - Pre-K High 5's
I am looking forward to another great year of Pre-K at Beginnings Preschool. St. Andrew's has been such a welcoming and supportive place to work. It will be fun to meet more of the St. Andrew's family, as well as new families from the community. I have 19 years of experience teaching in a Christian preschool. I love watching the children grown not only academically, physically, and emotionally but also in their relationship with Jesus.
My husband, Steve, and I live on an acreage west of Bennington. We enjoy travelling to see our grown children, who live in central Nebraska. In my spare time, I enjoy being outside, photography, and playing with our grand-dog, Walter!
SARA PETERSON
Lead Teacher - Pre-K 4&5 year-olds
I am very excited to be a part of this new program at Beginnings Preschool! My experience in working with children includes serving as a lead teacher in a kindergarten readiness summer program and directing a children's choir at an Omaha-area Methodist church. I am a native of Omaha, and earned my Bachelor's Degree in Criminal Justice from the University of Nebraska at Omaha. Currently, I am pursuing my Master's Degree in Early Childhood Education through Concordia University.
Teaching preschool is my passion - I love watching my students grow throughout the year and sharing in their excitement as they learn something new. When I'm not working, I enjoy singing, bike riding, volunteering, reading, painting, and baking. I look forward to a school year packed with learning, growing, and fun!
Sharon Ross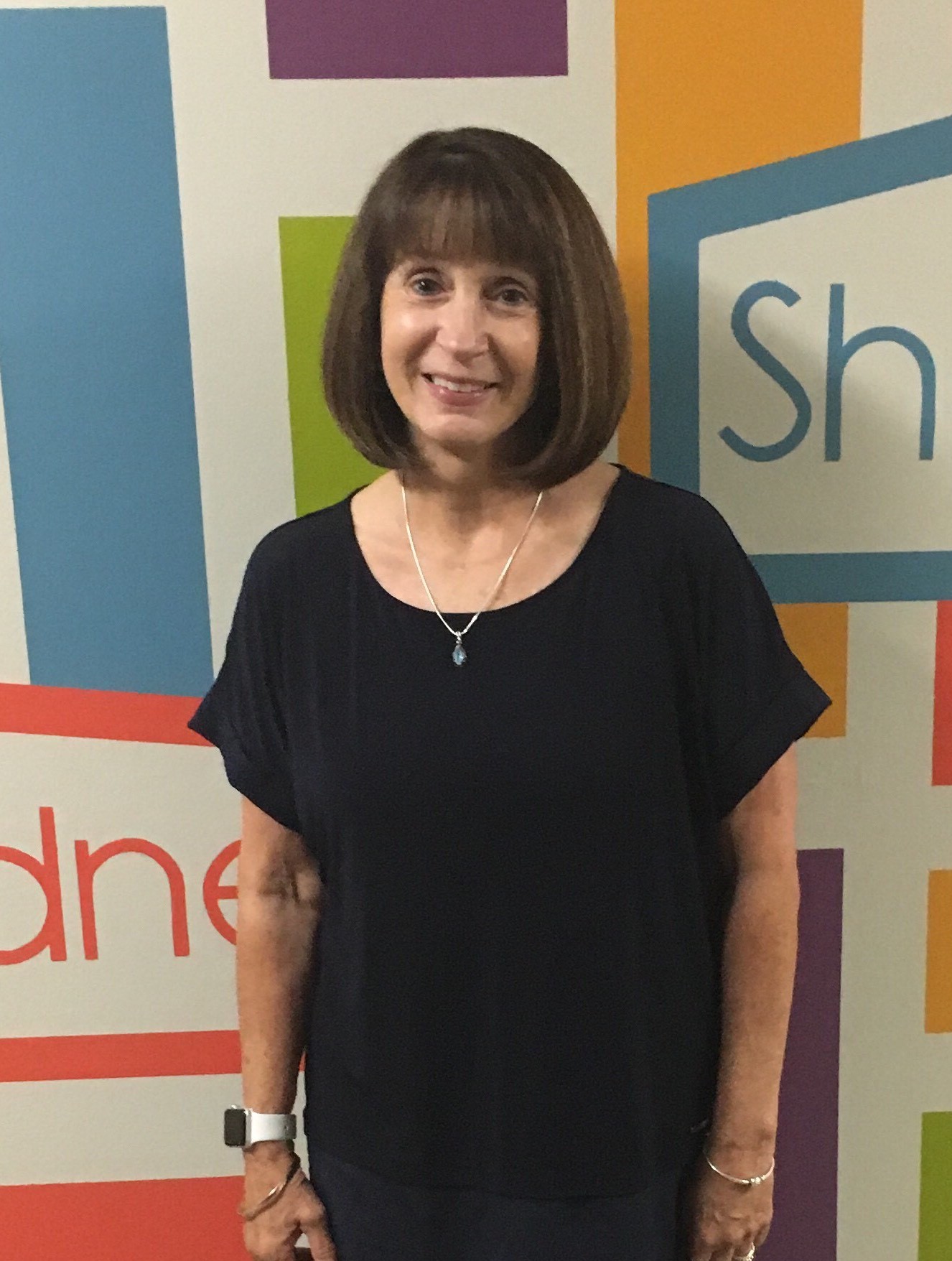 Preschool Assistant - 2 year olds
I grew up in the small East Tennessee town of Caryville. My formal education includes a BS degree in Business Administration/Accounting and a MS degree in Early Childhood Education and Family. I worked most of my career as a financial administrator for legal services organizations and retired in September 2018. We have lived in Omaha – my husband's hometown - since my husband retired in 2013.
My experience with young children includes working as a volunteer at my children's pre-school, elementary schools and middle school, and as a reading tutor for kindergarten and first-grade students. Since joining St. Andrew's in early 2015, I have served as a VBS craft team member, an Upward basketball/cheerleading coach and Upward game-day supervisor. It has been such a blessing to also serve as a co-teacher in Church School, working with second-graders, three-year olds, and in the nursery. I have always loved caring for and teaching children, especially young children. The opportunity to work as a Preschool Assistant in the 2s classroom is a dream come true for me!
I have two adult sons and three granddaughters living in Tennessee – and have another granddaughter due in September! I enjoy travelling to see my Tennessee family whenever I can. I also have three younger children - a son entering high school this year and (boy/girl) twins entering seventh grade, so our family stays very busy!
Sarah Jessick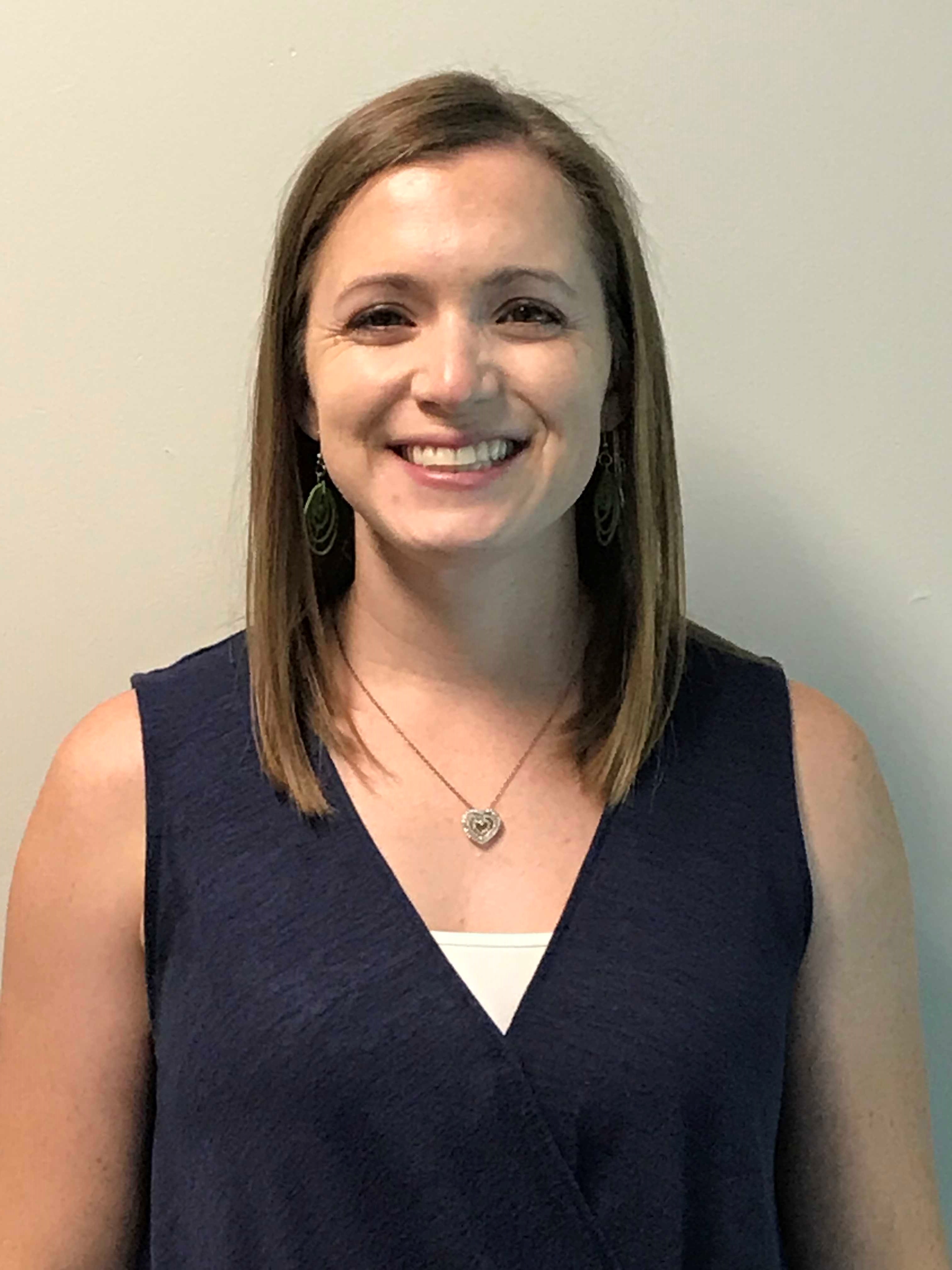 Lead Teacher - Parent's Day Out
I'm thrilled to be a part of St. Andrew's Beginnings Preschool this year! I have been a music teacher for 12 years in the public school setting and have also worked with babies-preschoolers in small group music classes. My favorite ages to teach are in the early childhood range, I love to watch little personalities grow!
I have been a long-time member of St. Andrew's and think it's special to raise my own children in the church where I was raised. My husband and I have three children, ages 8, 5, and 1. I enjoy spending time with my family and friends, traveling, trying out new recipes in the kitchen, and teaching group exercise classes. I'm looking forward to a great year with the students and staff of Beginnings Preschool!
Kaylee Jones
Lead Teacher - 3&4 year olds
I'm so excited to be joining the St. Andrews team. I grew up in Holdrege, NE, attending and later working at the childcare and preschool at my home church. In 2011, I earned my Bachelor's degree in Elementary Education from UNK. Soon after, I moved to Sioux Falls, SD where I worked with young children for 6 years. While there, I studied child development and received my Montessori Primary certification for ages 3-6 in 2016. I'm so pleased to be returning to a place where I can teach my students about Christ and His love for them.
In my free time, I enjoy coffee and baked goods, going to the movies, and spending time with my family, especially my four adorable nephews. I've been a Husker football fan since birth and also love following international soccer. I'm looking forward to calling Omaha home and getting back to the Good Life.