Connect in Small Groups
St. Andrew's is a church family, and we would love for you to connect on a more personal level through small groups! We have many different small groups, and we would love to help find the right group for you.
The purpose of small groups is to build micro-communities within the larger church where you can create deeper relationships. Small groups are a place to provide support, comfort, and prayers for one another. It is also a safe space to ask questions, challenge, and encourage one another in your faith journeys.
---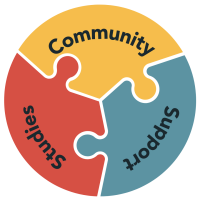 Community/Life Groups
Smaller communities built within the church body foster an environment for building deep relationships. When you regularly share your lives together, communities begin to recognize each other's needs and help to meet them. The relationships formed within these smaller communities form a strong fabric within a church. Life groups usually gather in someone's home or at church with others who have similar interests or are at similar life stages. God created us for community and to walk with each other in times of celebration and difficulties. Find your community today!
---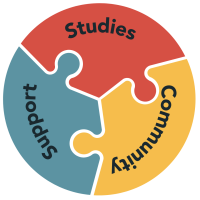 Studies
We have many studies throughout the year that will encourage you to focus on your faith, your finances, or other areas of your life on your discipleship journey. Not sure where to start? Try one of our Foundation Classes. These short-term classes will teach about the basics of being a disciple, finding your gifts and how to use them, and learning about the Apostle's Creed and the Bible. Annual Foundation Classes include:
The Walk
Bible 101
Spiritual Gifts
Creed
---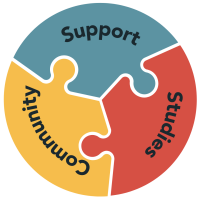 Support Groups
Whether you are grieving loss or struggling, we have various support groups available to you. These groups are here for you to share your story and struggles, to give and receive comfort and encouragement, and to receive God's perspective and peace.
Group Finder
If you are interested in getting involved with any of our small groups, but don't know where to start – our Group Finder tool is available for you, just click the link below to get started! If you don't see a group that is the right fit for you, contact Pastor John today, and we will get you connected.
Study on Your Own
Although we recognize the importance of small groups, sometimes life doesn't allow for that to happen. Amplify Media is an online Bible study resource offered to you at no cost. Find ways to learn more about scripture by logging in today and checking out an online, digital study to help you grow in your faith. Go to sa.church to sign up today!