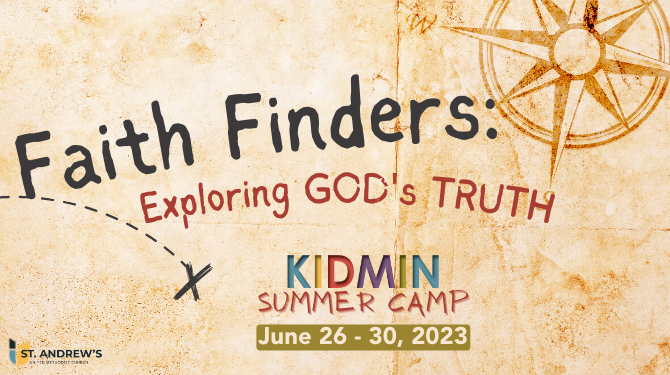 Daily, from 06/26/2023 to 06/30/2023
,
9:00 AM - 2:00 PM
Kids ages 3-5th grade are invited to join us for a week of exploration, fun, and growing in faith June 26-30 at St. Andrew's!
Each day of KidMin Summer Camp will feature a unique focus topic, and will all be united under our theme: "Faith Finders: Exploring God's Truth".
Monday: Art
Tuesday: Animals
Wednesday: Food & Cooking
Thursday: Water
Friday: Serving
Kids can register for individual days of the camp or sign up for the whole week at a discounted price!
~~~~~
Summer Camp couldn't happen without our volunteers!
Sign up to help!