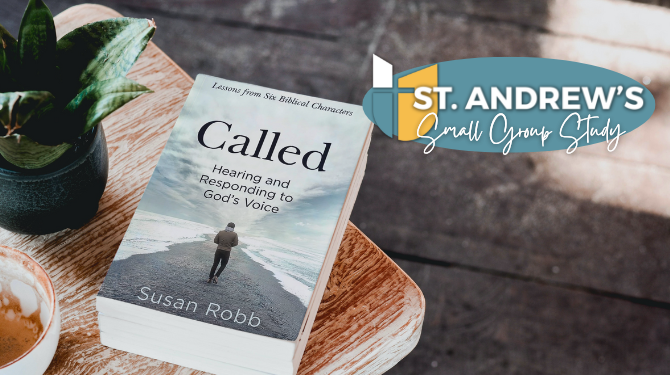 Every Tuesday, from 09/05/2023 to 05/21/2024
,
9:30 AM - 11:00 AM
Tuesday mornings, 9:30-11 am
Dates: Sept 5 - Oct 17, 2023
Duration: 7 weeks
Location: Hybrid, in person with the option to Zoom
Group leader: Debi Buck
We are a lively and welcoming Spirit-filled multigenerational group of women who love learning while enjoying fun, fellowship, and lively conversation as we walk alongside each other on the path to discipleship.
Study: Called - Hearing and Responding to God's Voice
Author: Susan Robb
Trailer
Called - Hearing and Responding to God's Voice. Throughout the Bible, God interrupts the lives of ordinary men and women, calling and empowering them to lives of service they never could have imagined on their own! Discover how to hear and respond to the unique call God is placing on your life through the stories of ordinary people found in the Bible. Called will examine the lives of Abraham, Samuel, Esther and Mary Magdalene, Jonah, and the beloved disciple. The same God that called these unlikely characters calls you, too, to bring hope and transformation to the world.
Sign up here! Find it in the Study section