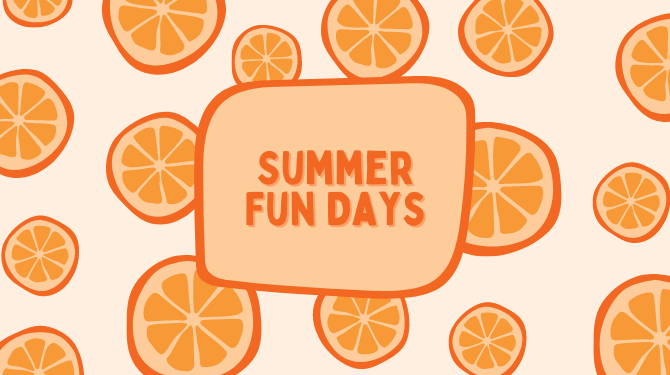 Every Wednesday, from 07/06/2022 to 08/03/2022
,
9:00 AM - 2:00 PM
Join us for Summer Fun Days at St. Andrew's! Our vision is to change lives through Loving God, Knowing Jesus and Serving Other...and we want to bring that to kids in a fun way by providing a high-energy day full of activities, crafts, music, games and snacks! Sign up for one, or all six. You won't want to miss this!
Summer Fun Day registration will close the Friday before each Fun Day.
Preschool Summer Fun Days - ages 3-5 years old (must be potty trained, no pull-ups please)
When: 9 am – 11:30 am
Cost: $20 per day
Snacks and drinks will be provided.
Elementary Summer Fun Days - completed kindergarten – 5th grades
When: 9 am – 2 pm
Cost: $30 per day
We ask that each child bring a nut free sack lunch; snacks and drinks will be provided.
Summer Fun Day Themes
June 29 - Amazing Animals!

July 6 - Green & Growing!

July 13 - Mix it Up!

July 20 - In the Spotlight!

July 27 - Listen to your Art!

August 3 - Water, Water, Everywhere!
We need a lot of adult and youth volunteers to help make these days as much fun as possible! Sign up for the Preschool Serving Team or the Elementary Serving Team!