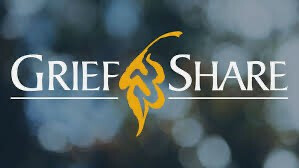 Every Thursday, from 04/28/2022 to 12/29/2022
,
1:30 PM - 3:00 PM
Are you dealing with grief? The loss of a loved one, a friend, a spouse, a parent, or a child can be devastating. Often, friends and family want to help you but don't know how. That is the reason for GriefShare. Our group is lead by caring people who have experienced grief and have successfully rebuilt their life.
We understand how you feel because we've been in the same place. We will walk with you on the long path through grief towards healing and hope for the future.
Join us here at the church Thursday afternoons at 1:30, in Lower Level 1. Griefshare is a support group that meets weekly.