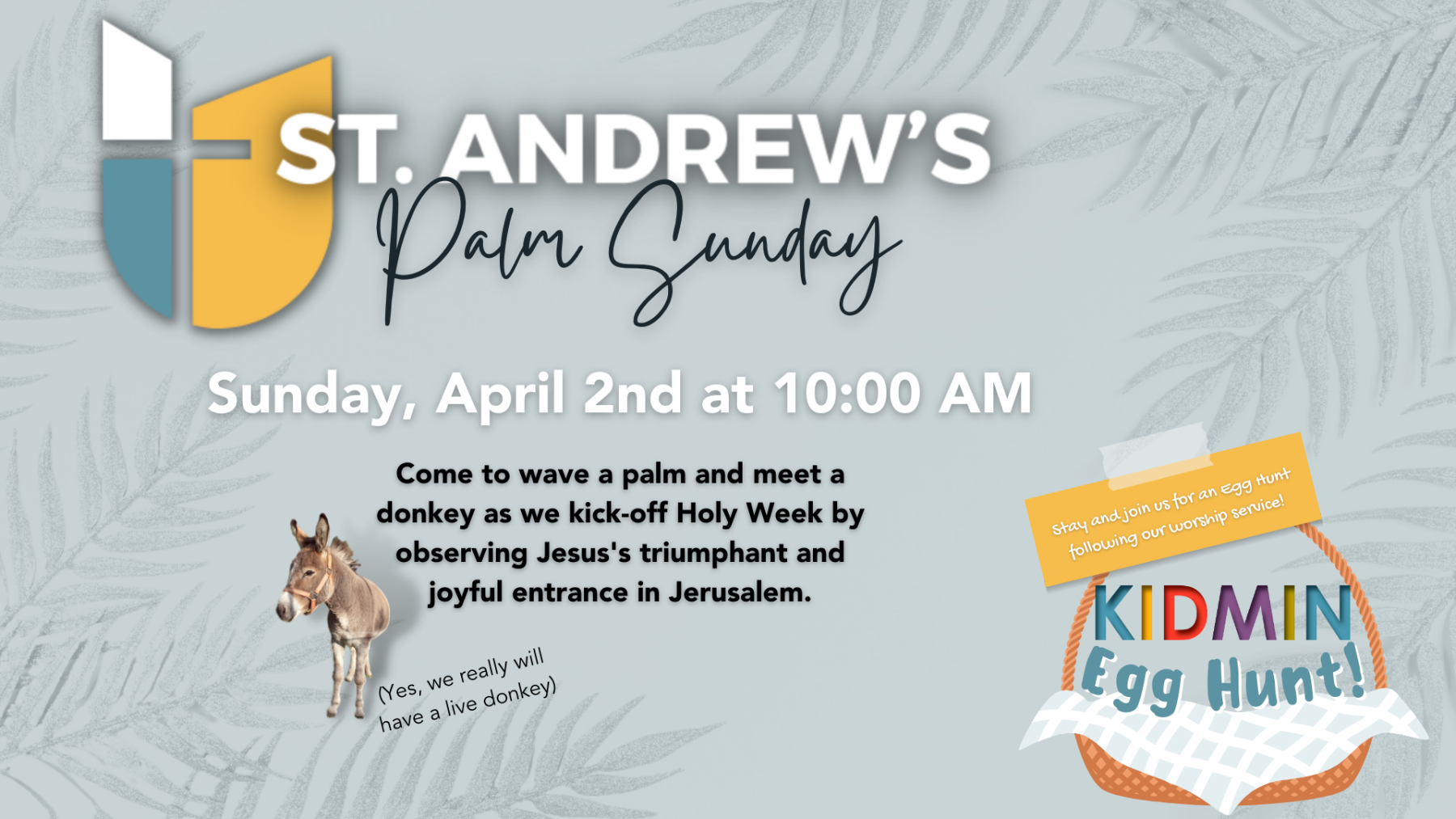 Sunday, April 02, 2023
,
10:00 AM - 11:00 AM
Join us for our Palm Sunday service as we kick-off Holy Week by observing Jesus's triumphant and joyful entrance in Jerusalem. We will wave palm branches and even have a visit from a donkey!
All God's children are welcome at St. Andrew's regardless of marital status, gender, sexual orientation, political opinions, nationality, ethnicity, age or abilities. We have different backgrounds and are at different points in our journey, but we are a family. We are here for one another, and we can't wait to meet you!